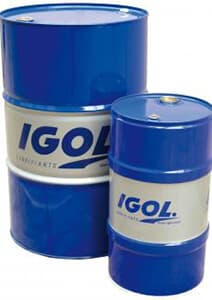 Probeol EMULSCIE V

Advantages
An emulsifiable biodegradable fluid, for lubricating and wood sawing. This non-toxic product minimises soil contamination risks, thanks to its biodegradability due to the presence of natural and renewable materials. High adhesion to steel (extending tool service life, and reducing production costs). It improves lubricating power and reduces friction. Thanks to the high emulsion water content, PROBEOL EMULSCIE V possesses an excellent cooling power. The specific formulation of PROBEOL EMULSCIE V gives it very good anticorrosion properties (in sawing, it prevents blade oxidation and avoids soiling the wood and sawdust, which remains sound and fit for resale). Does not emit any unpleasant odours, or impregnate clothing (user comfort). A non-flammable emulsion (avoids a fire risk). Prevents grease softening phenomena observed with diesel fuel.
Packaging
Discover other products
A neat, biodegradable oil (primary biodegradability as per NFT 60-198 >90%), aimed at band sawing. Possesses a low pour ...
100, 150
A biodegradable lubricant for greasing chainsaw chains and guides. A biodegradable fluid specially formulated to meet the ...
A biodegradable, lubricant as per standard OECD 301B standard (low harmful use for water and soil, limits CO2 emissions) for ...
Adapting to changes in the industry
IGOL's challenge for tomorrow is to keep on finding the right solutions.
More than ever, preserving manufacturer's guarantees is one of IGOL's priorities. That's why our online recommendations service is available: