Car rallies:
Partnership with the FFSA
The French Rally Championship is the flagship competition of the French Motor Sports Federation and welcomes every year the best drivers in the discipline.
Organized since 1967, the French Rally Championship is a reference on a European scale.
Many professional drivers have made their debut there, such as Didier Auriol, François Delecour, Sébastien Loeb and of course Sébastien Ogier.
Since the 2014 season, IGOL has the honor to have joined the circle of official partners of the FFSA and vigorously supports each season the French Rally Championship.
The championship consists of 9 rounds located in the four corners of France: Mont-Blanc, Le Touquet, Coeur de France, Cévennes.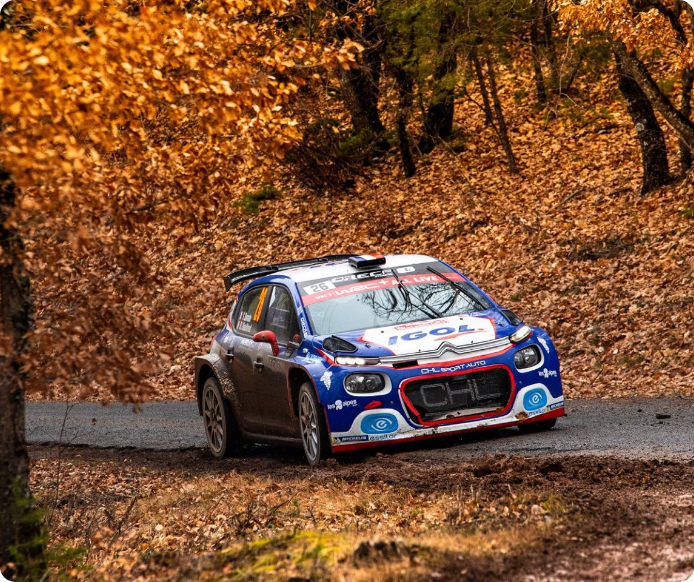 Our drivers
Patrick Rouillard, a daredevil driver who has been passionate about rallying for more than twenty years, and Benoît Vaillant, a young driver from Picardy who has been a fan of mechanical sports since he was very young, are both proud to display the IGOL colors during the French Rally Championship seasons.
Patrick Rouillard
He defines himself as an amateur, humble and modest, he is also simple and frank. Full of character, he runs his races as he runs his life: at 100 km/h. On the city side, Patrick Rouillard is his own boss.
At the head of his specialized BMW garage, which has been located in the Toulouse area for almost 30 years, he began discovering motor sports in 1989, driving a Group F and then an M3…
On the rally side, for the last twenty years, he has also been his own boss.
He makes his own mechanical preparations, in complete freedom and surrounded by his family.
The "Rouillard clan", wife, children, family and friends share the same passion.
Particular sign :
As a father-pilot, he has passed on the same values and character traits to his son Nicolas. Pugnacious, voluntary, a bit sanguine, combative and tenacious, characterize Patrick… His commitment and reliability have definitely won over IGOL. The colors of the brand were proudly displayed on Patrick's Porsche, whose long-awaited roar has always made young and old dream along the special stages to religiously listen to the wicked noise of more than 470 horses of the beautiful 993 GT CUP. Today, he is at the wheel of a Skoda FABIA R5!
He does not give up, he goes to the end of himself, to the end of things and of his commitments.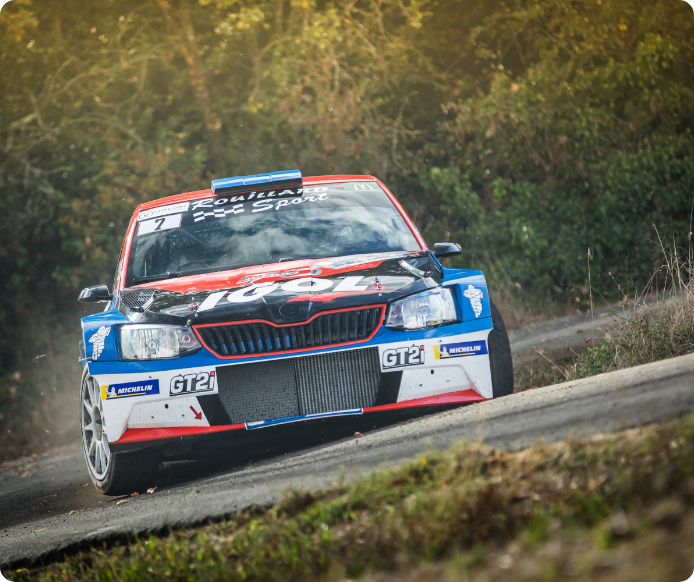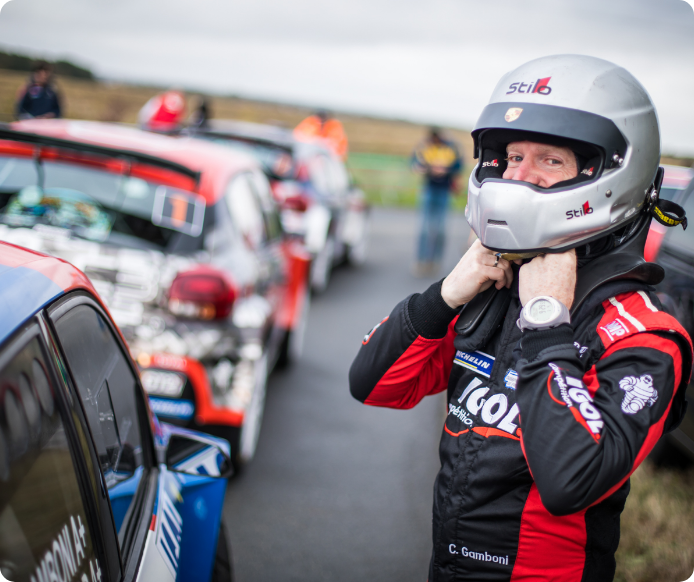 Yoann Bonato
Originally from the Deux-Alpes and very attached to his native region, it is quite natural that Yoann BONATO starts his career by becoming a ski instructor.
But his passion for cars was revealed at an early age; Yoann found his vocation: he will be a professional rally driver!
The adventure of the rallies begins in 2001, at the sides of his dear co-driver Benjamin BOULLOUD. The championships and titles follow one another…
After 3 years of absence from rallies, Yoann BONATO is motivated and determined to win. In 2017, he won the French Rally Champion title!
For this new season 2018, Yoann BONATO following his numerous victories, especially with that of the Cevennes Rally, he signs for the second consecutive time the title of French Rally Champion!
Yoann Bonato: "It is often said that first times have a special flavor, I can assure you that this second title has just as much or more!"
IGOL is proud to support Yoann Bonato, we will follow with enthusiasm his performances in the championship and WRC throughout the next season!