Showing all 2 results
A boron-free synthetic grinding fluid.

A boron-free synthetic fluid specifically developed for ferrous metal grinding applications. It forms a clear solution in ...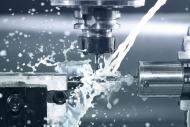 USINOV SERIE 1000
A range of synthetic soluble oils specially developed for grinding operations on steels, alloy steels (including stainless steel) and cast iron.
The range includes a fluid specifically formulated for grinding carbides.