NEW RANGE: IGOL PROPULS !
Published on 7 November 2019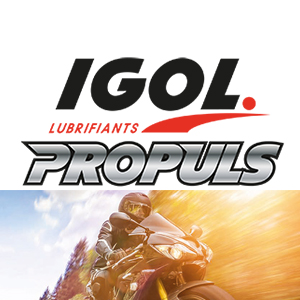 IGOL rethinks its range dedicated to two-wheelers: IGOL PROPULS!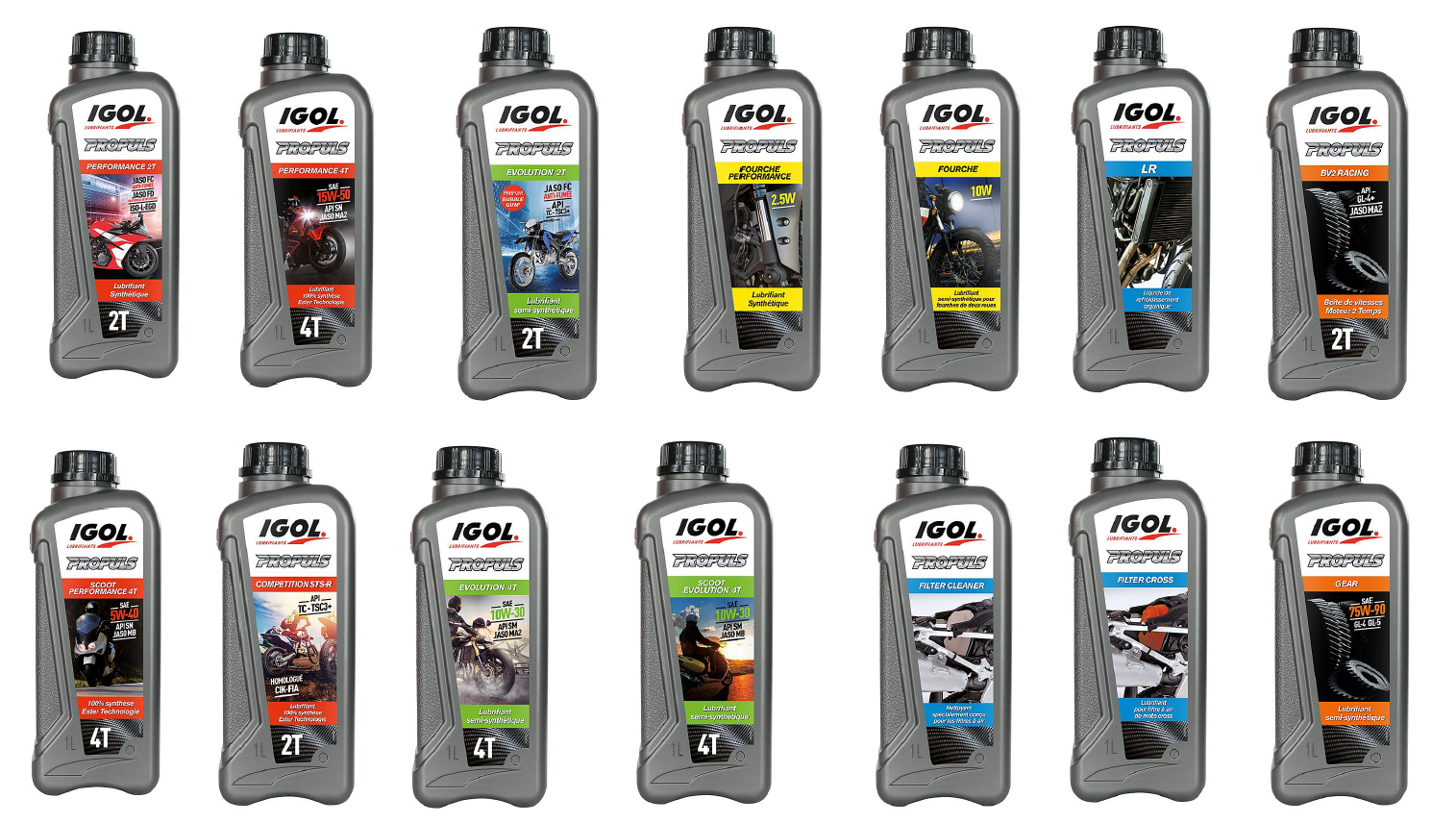 IGOL presents the new generation of its range of lubricants specially developed for two-wheelers.
PROPULS PERFORMANCE and PROPULS EVOLUTION!
A redesigned range, technically improved to be in perfect harmony with the needs of all two-wheelers.
For more than 70 years, IGOL has been focusing on Research and Development with new innovative formulas for more performance.
In the ever-changing world of lubricants, IGOL is constantly evolving its products to meet the demands of drivers and those imposed by manufacturers more than ever.
On the occasion of its 70th anniversary, IGOL presents its NEW RANGE consisting of two product lines: IGOL PROPULS PERFORMANCE and IGOL PROPULS EVOLUTION.
Dedicated to the world of two-wheelers of yesterday and today, with products adapted to legendary vintage vehicles, just like the latest generation models, IGOL offers a complete range of products for engines, transmissions and forks, for optimal maintenance of two-wheelers. Combining mechanical performance and economic constraints, IGOL has been working with its customers for 70 years to support them in the maintenance of motorcycles and scooters and to help them improve the satisfaction and serenity of drivers.
IGOL uses life-size playgrounds to test its products. Thus for the 2019 season, the VILTAIS IGOL PIERRET, IGOL ACADEMY and TEAM 18 teams of firefighters trust IGOL for all their competitions. The performance of IGOL products is tested in the most severe conditions of use in cross or endurance especially on the mythical 24H DU MANS MOTO and the BOL D'OR.
So that the "MOTO pleasure", the "MOTO passion" continue to make you vibrate and dream, PROPULSE with IGOL.
For each model, a product!
With suitable viscosity grades and their new generation formulations, our lubricants meet the needs of European and Asian manufacturers. Performance levels are multiple and confirm the benefits of Ester technology:
– Better holding of the oil film at high temperature
– Better resistance to oxidation
– A transition of the improved reports under strong constraints of use
– A limitation of the skating phenomena of the clutch (feeling improved)
– Viscous oil film stability on top and bottom engine parts during storage phases (Enhanced Protection)
– A reduction of dilution phenomena by the fuel (stability of the viscosity under high shear stress)
We have the lubricant you need!