IGOL LAUNCHES ONLINE SHOP: IGOL EVENT STORE!
Published on 4 March 2019

Igol is proud to present its online store!

https://www.igol.com/categorie-catalogue/igol-event-store/
In 2019, the IGOL brand celebrates its 70th anniversary …
70 years of passion, performance and service for its customers. On this occasion, IGOL completes its offer by launching its online store of exclusive articles and collectors. Textiles, accessories and decorative objects are on offer.
From now on log on to https://www.igol.com/category-catalogue/igol-event-store/, place your orders easily and quickly and receive your favorite items directly from your home!
In a context where digital and the digital take more and more space, IGOL thus makes available to its customers and its fans a secure space on its institutional website www.igol.com for a shopping session.
It is not necessary to have an IGOL customer account to order. The shop is open to all!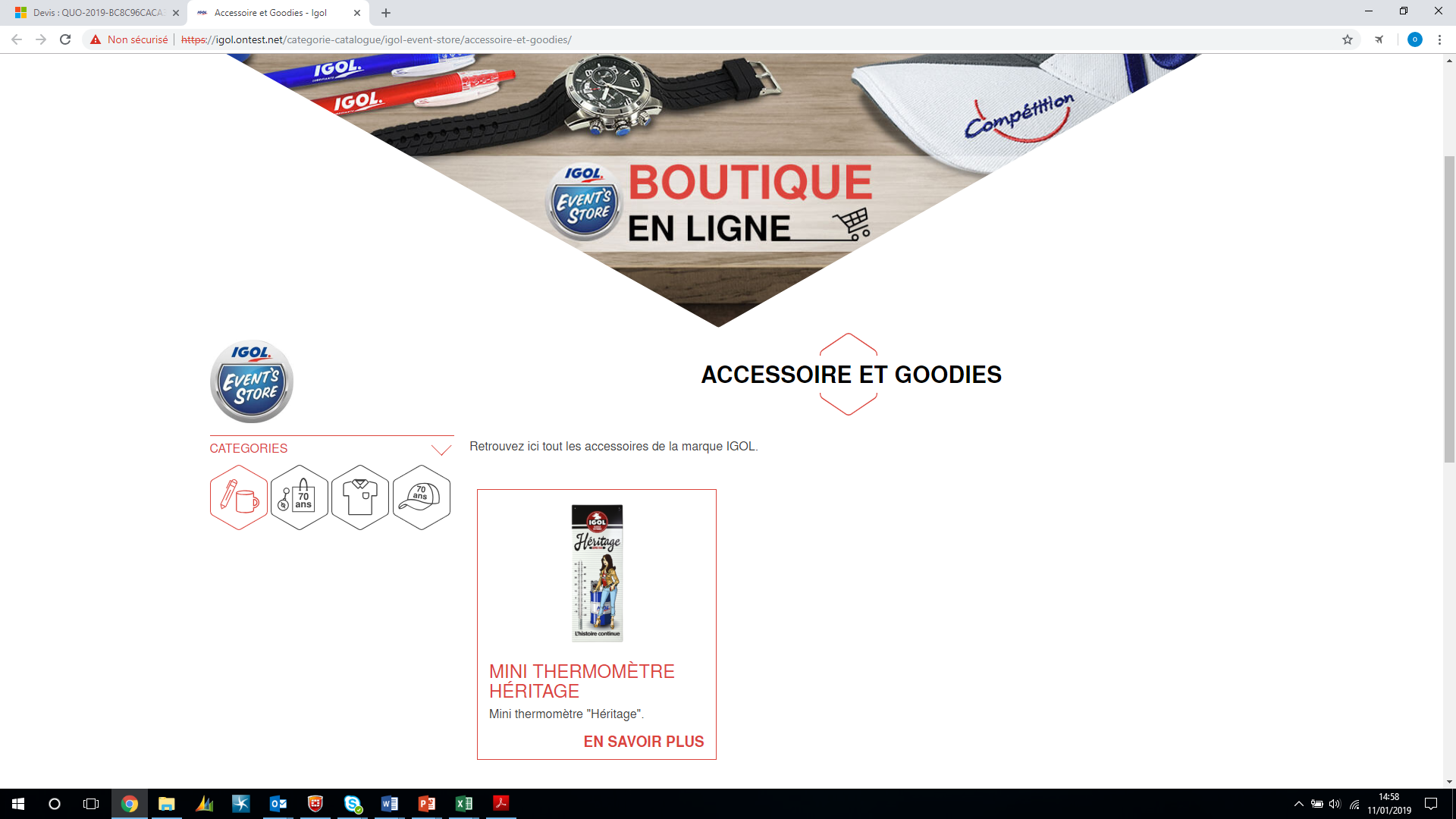 IGOL continues to share its know-how as we have always done since 1949.