Vegelub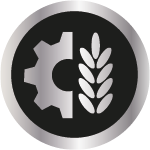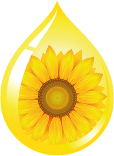 Advantages
A lubricant preparation based on biodegradable plant oils. VEGELUB is a must for general greasing purposes, whenever there is a risk of environmental pollution. VEGELUB features excellent lubricating and friction reduction properties. Specially tailored for general lubrication in agri-business: NSF H1 registration no.149426. Reserved for professional use.
Packaging
Discover other products
PLANT-BASED LUBRICANT FOR PRECISION GREASING Does not harm paintwork, drives off water and moisture due to its ...
PROTECTION AGAINST MOISTURE AGENT Protects against moisture, repels water - Long-term protection - All engineering sectors ...
MULTI-PURPOSE PRODUCT Unseizing agent Lubricant Corrosion inhibitor High performance Unseizes, lubrificates and protects ...
Adapting to changes in the industry
IGOL's challenge for tomorrow is to keep on finding the right solutions.
More than ever, preserving manufacturer's guarantees is one of IGOL's priorities. That's why our online recommendations service is available: