PROPULS EVOLUTION 2T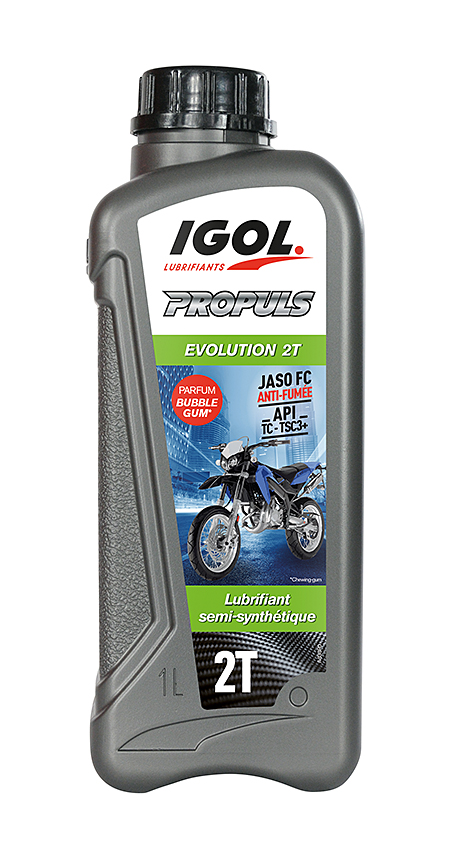 Download picture


Advantages
High performance semi-synthetic lubricant for high performance 2-stroke motorcycles and scooters.
This Bubble Gum-scented formulation retains a clean engine, preventing segment exfoliation and deposits on the piston, spark plug and exhaust.
The additives of the PROPULS EVOLUTION 2T lubricant make it possible to guarantee the motor a high level of detergency and protection of the motor against wear and corrosion.
Suitable for working motors with separate and mixing lubrication
Mixture: use 2% to 4% (according to manufacturer's recommendations).
Discover more products

ELECTRICALLY CONDUCTIVE ANTI-SEIZING FITTING PASTE Inhibits corrosion and rust induced at high temperatures Protects against…

DEGREASING PRODUCT Special product for brakes and clutches Removes brake fluids, greases, oils, dust and…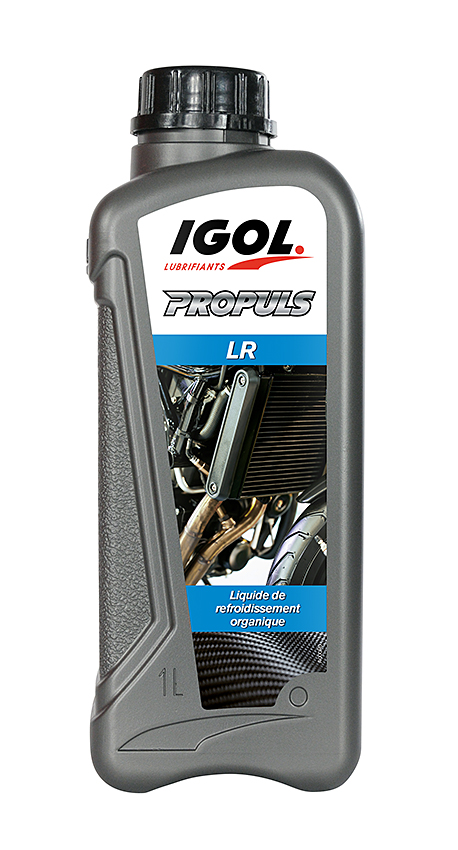 Coolant "new organic type formula" for motorcycles. Composed from monoethylene glycol and additive organic molecules,…
Adapting to changes in the industry
IGOL's challenge for tomorrow is to keep on finding the right solutions.
More than ever, preserving manufacturer's guarantees is one of IGOL's priorities. That's why our online recommendations service is available:
Recommendations