Advice on how to read IGOL lubricant labels
IGOL product labels inform you about all of the characteristics of the selected lubricant. However, it is necessary to understand the codes and names used. The first information you find is the viscosity grade: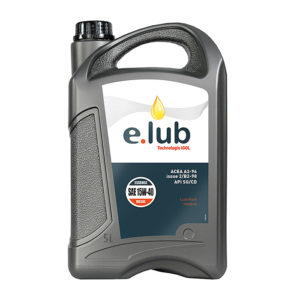 – For industrial oils, the viscosity is expressed by its ISO VG number
– For transmission oils, the viscosity is expressed as a SAE J306 grade
– For engine oils, the viscosity is expressed as a SAE J300 grade
We must also take into account the fact that engine oils are classified according to their ACEA rating which is divided into categories: A, B, C and E. The number from 1 to 9 following the letter defines the level of performance. Transmission oils, on the other hand, use the API "American Petroleum Institute" classifications with GL ratings (3, 4 and 5).
Warning! Manufacturers are likely to impose their own specific requirements, which are generally improvements on the ACEA and API standards.
Did you know?
The API standards have the same purpose as the ACEA standards, but are generally used more abroad. They are divided into two categories "C" for heavy Diesel vehicles and "S" for gasoline vehicles. The further the letter following the S or C is in the alphabet, the more recent the specification.
In fact, IGOL invests and focuses on sustainable development! The company manufactures and sells the latest-generation lubricants on the market. Read about our approach in detail at: https://www.igol.com/en/research-and-development/