PROPULS PERFORMANCE 4T 5W-40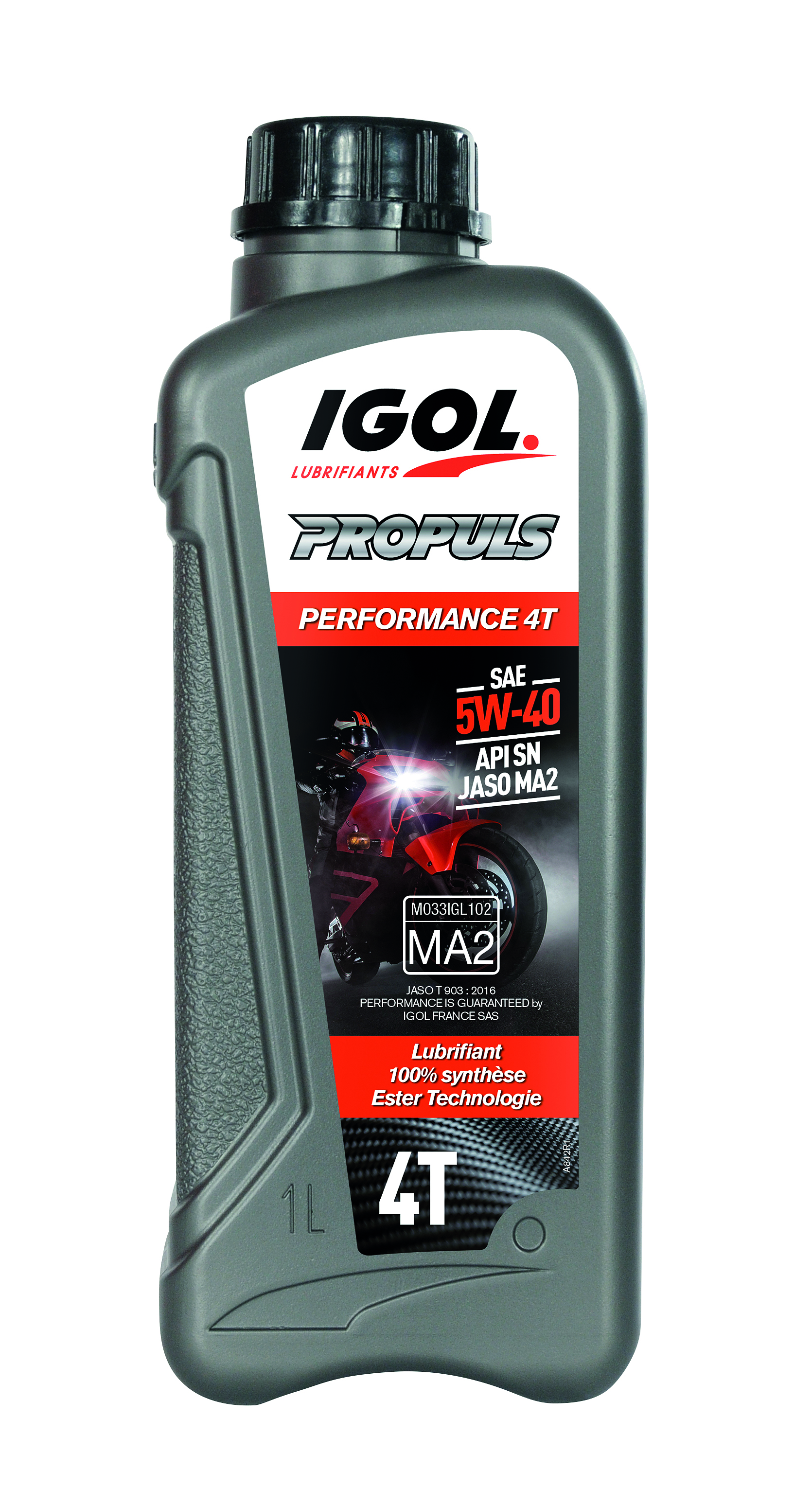 Download picture


Advantages
Fully synthetic JASO MA2 lubricant for 4-stroke engines and gearboxes of high performance competition bikes.
This formulation from IGOL's R & D laboratory in competition, ensures the product PROPULS PERFORMANCE optimal protection of the oil bath clutch and the engine in the most severe conditions of use: Speed, Endurance, Motocross, Enduro , Supermoto, Quads.
The use of viscous Ester and Poly-Alpha-Olefins (PAO) of very high quality, ensures a high shear stability of the oil film and a high wetting power thus avoiding temporary drops in viscosity.
New generation high performance additives enhance the thermal stability of the lubricant, reduce the risk of high temperature oxidation and reduce oil consumption due to volatility.
Discover more products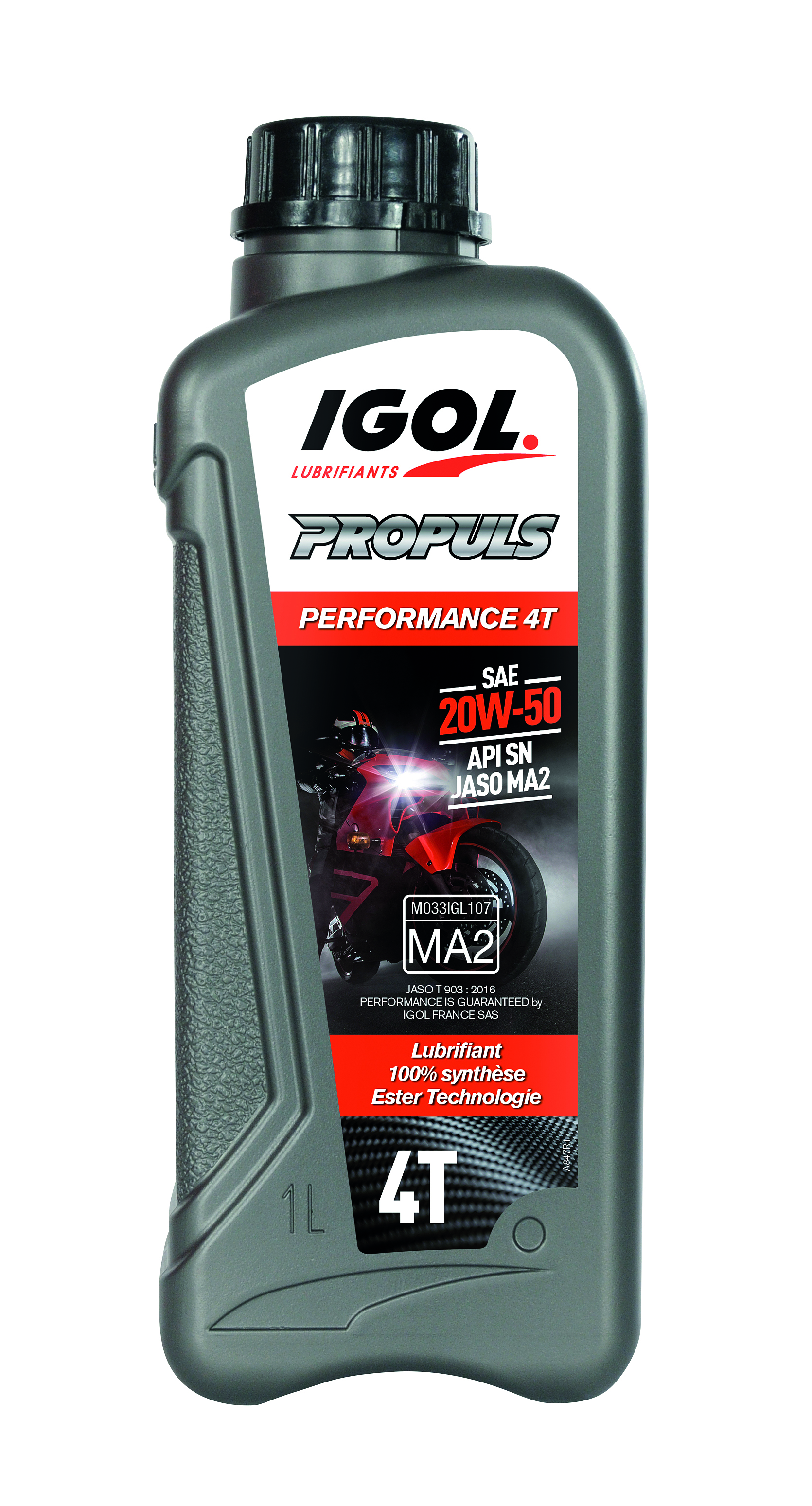 20W-50
100% synthetic JASO MA2 lubricant for 4-stroke engines and gearboxes of very high performance competition…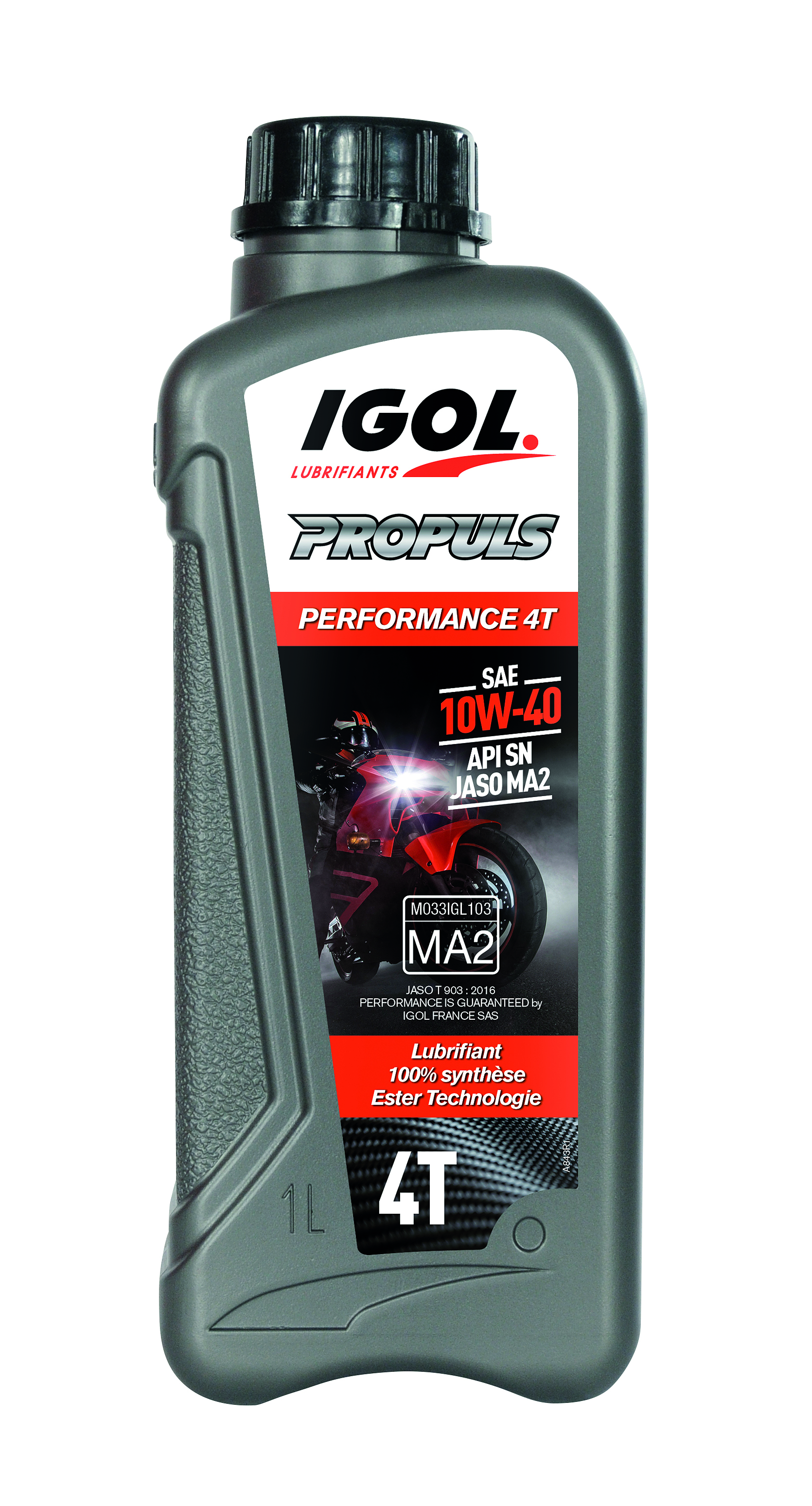 10W-40
100% synthetic JASO MA2 lubricant for 4-stroke engines and gearboxes of very high performance competition…

PRODUCT FOR MOTOCROSS AIR FILTERS Provides effective particulate retention, and protects the engine from abrasive…
Adapting to changes in the industry
IGOL's challenge for tomorrow is to keep on finding the right solutions.
More than ever, preserving manufacturer's guarantees is one of IGOL's priorities. That's why our online recommendations service is available:
Recommendations