PROPULS PERFORMANCE 2T
Download picture


Advantages
High performance ester based synthetic lubricant for high performance 2 stroke engines of motorcycles and scooters.
This formulation meets the JASO FD and ISO-L-EGD standards and guarantees a low level of engine fouling by reducing smoke emissions (very high detergency and anti-smoke properties).
The high quality used esters avoid the risk of tightening, they do not form carbon deposits while burning which ensures a great cleanness of the piston grooves, segments and exhaust ports.
PROPULS PERFORMANCE 2T lubricant is compatible with new 2-stroke injection technologies and is suitable for Speed, Motocross, Enduro and Scooter bikes.
Suitable for working motors with separate and mixing lubrication
Mixture: use 2% to 4% (according to manufacturer's recommendations).
Discover more products

POLISH Silicone-free polish. With a subtle orange smell for regular and easy maintenance. Leaves no…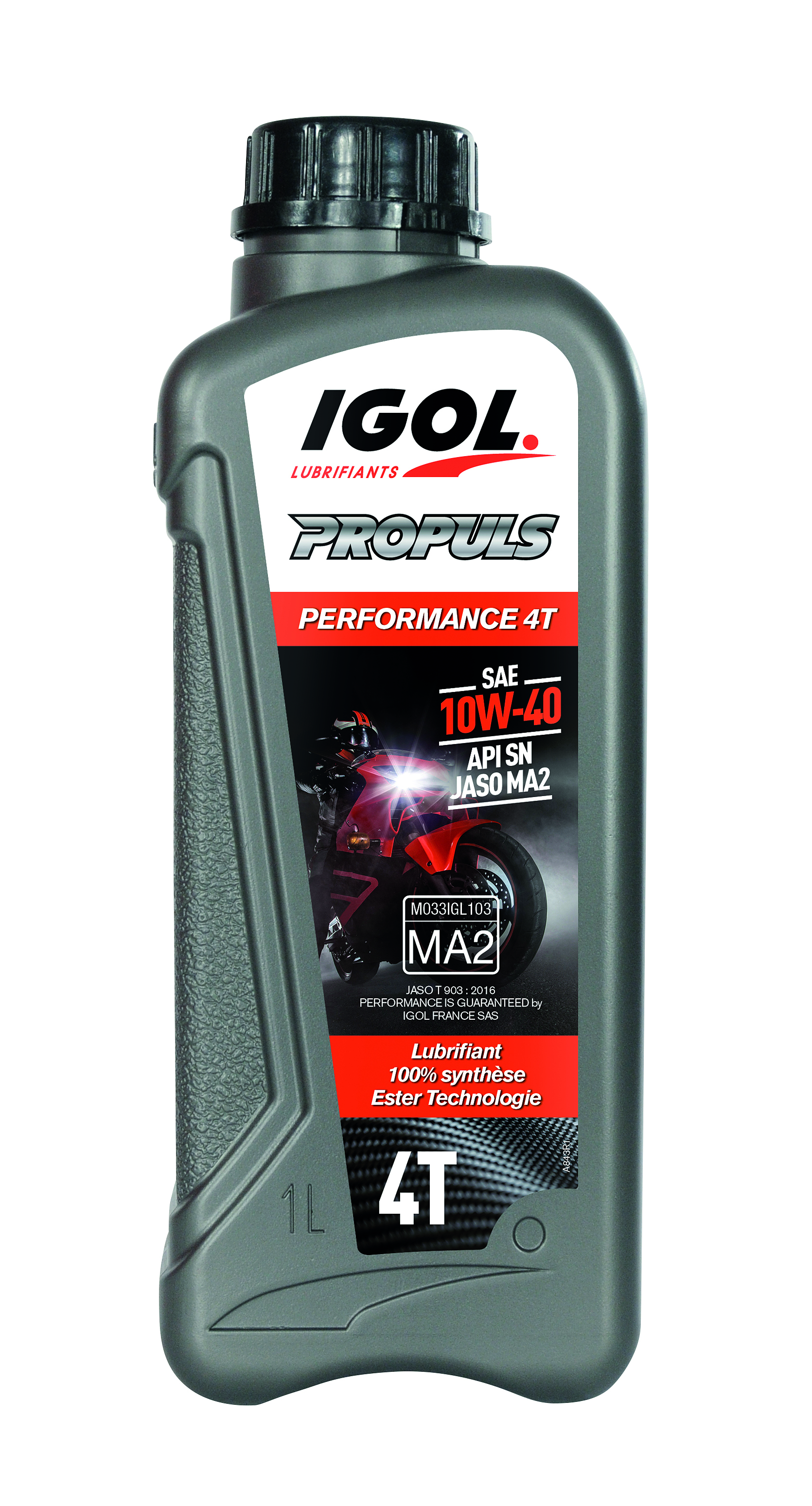 10W-40
100% synthetic JASO MA2 lubricant for 4-stroke engines and gearboxes of very high performance competition…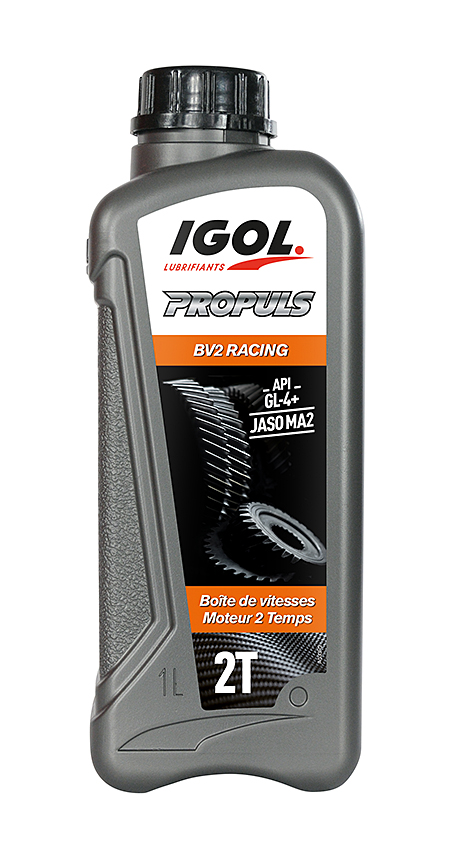 GL-4, JASO MA2
Extreme specific pressure synthetic lubricant for gearboxes with oil-bath clutch separate from 2-stroke motorcycles. This…
Adapting to changes in the industry
IGOL's challenge for tomorrow is to keep on finding the right solutions.
More than ever, preserving manufacturer's guarantees is one of IGOL's priorities. That's why our online recommendations service is available:
Recommendations