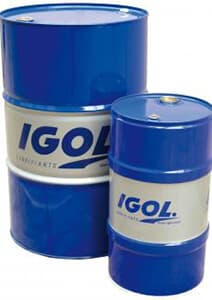 ADBLUE®
Advantages
AdBlue® is a very high purity urea solution with a concentration of 32.5%. It is colourless and classified as a non-hazardous product. AdBlue® is intended for vehicles equipped with SCR (Selective Catalytic Reduction) technology, which enables a large proportion of pollutants (nitrogen oxides) to be converted into harmless water vapour and nitrogen. Notably, trucks from Euro 4 and 5 with SCR catalysts use this Ad Blue ® additive: to better understand how it works, it is injected in post-combustion before the catalytic converter. Ad-Blue ® is a product of great purity, but is neither a fuel nor an additive and must not be mixed with diesel: it goes directly into a specific tank and corresponds to 4 to 5% of diesel consumption.
Packaging
Discover other products
A ready-to-use coolant, really top-of-the-range, high-performance, versatile, and fully compatible with all coolants and ...
75W-90
A synthetic lubricant for manual transmissions fitted on utility vehicles and HGVs. Reduces transmission working ...
A lubricating grease made from a lithium and calcium soap base, plus refined mineral oils. The grease features a metal ...
Adapting to changes in the industry
IGOL's challenge for tomorrow is to keep on finding the right solutions.
More than ever, preserving manufacturer's guarantees is one of IGOL's priorities. That's why our online recommendations service is available: