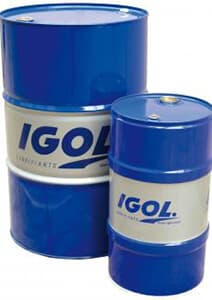 ADBLUE®
Advantages
AdBlue® is a very high purity urea solution with a concentration of 32.5%. It is colourless and classified as a non-hazardous product. AdBlue® is intended for vehicles equipped with SCR (Selective Catalytic Reduction) technology, which enables a large proportion of pollutants (nitrogen oxides) to be converted into harmless water vapour and nitrogen. Notably, trucks from Euro 4 and 5 with SCR catalysts use this Ad Blue ® additive: to better understand how it works, it is injected in post-combustion before the catalytic converter. Ad-Blue ® is a product of great purity, but is neither a fuel nor an additive and must not be mixed with diesel: it goes directly into a specific tank and corresponds to 4 to 5% of diesel consumption.
Packaging
Discover other products
80W-90
A multi-grade lubricant for older-generation vehicle gearboxes and axles subject to very demanding driving conditions.
A fluid for automatic gearboxes, torque converters, power steering, hydrostatic transmissions and hydraulic or mechanical ...
10W-30, 10W-40, 15W-40
A top-of-the-range fluid for lubricating diesel engines meeting Tier 3 (Stage IIIA) emissions standards for non-road ...
Adapting to changes in the industry
IGOL's challenge for tomorrow is to keep on finding the right solutions.
More than ever, preserving manufacturer's guarantees is one of IGOL's priorities. That's why our online recommendations service is available: