Viscochaine PRO

Download picture
Advantages
SMOOTH-FLOWING CHAIN OIL
A viscous, very smooth-flowing synthetic product.
Exceptional resistance to water.
An oily lubricant, highly adhesive, specially developed for the lubrification of chains of all types (conveyors, motorbikes, bicycles...), as well as cables and open gears. Reduces friction, increases the service life of the chain and protects against rust. Resists water and reduces chain noise. Service temperature -20 to 145°C. This lubricant is free from silicone and from components incompatible with the requirements of USDA H2.
Discover more products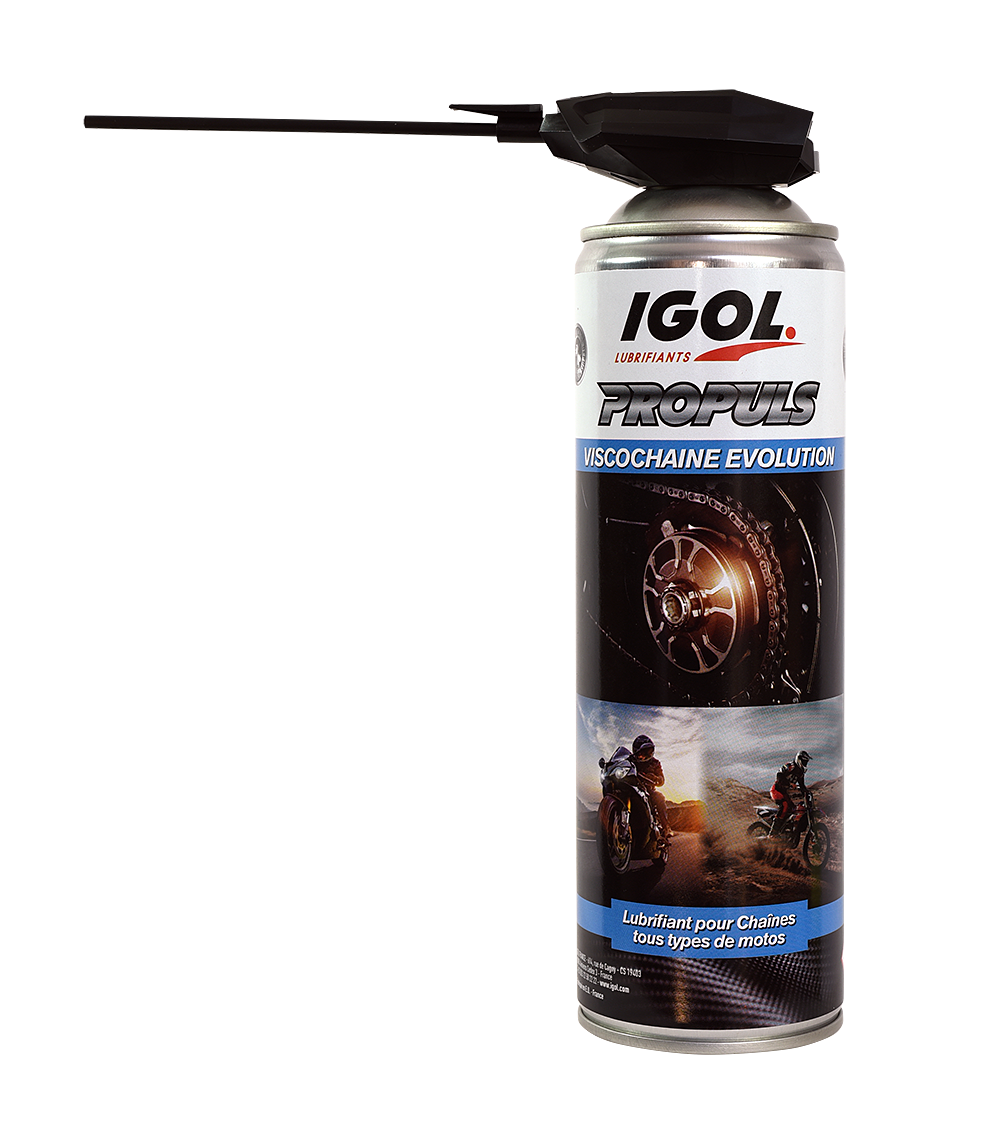 PROPULS VISCOCHAINE EVOLUTION is a product specially developed to lubricate the chains of Road and…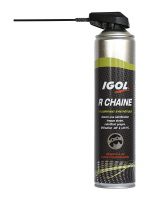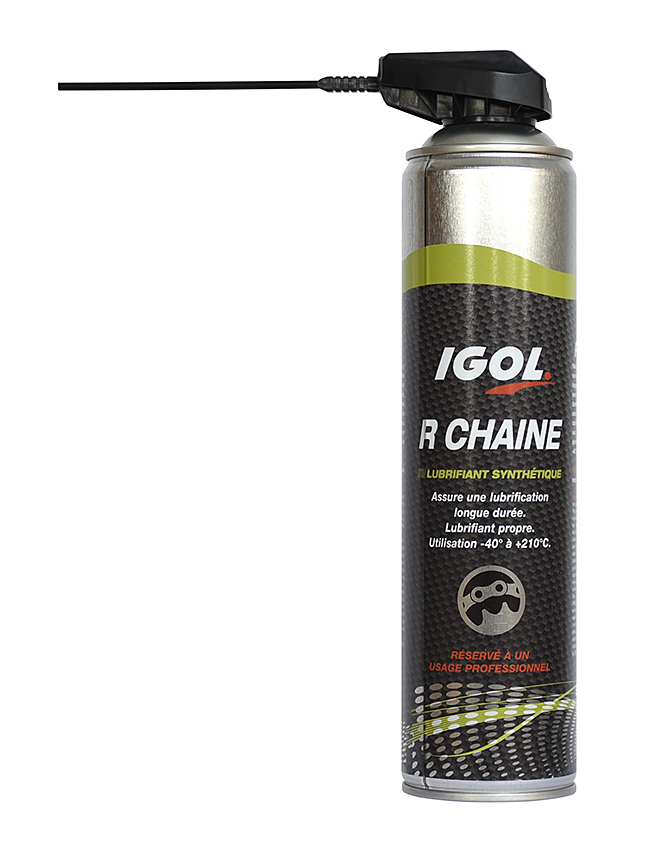 A synthetic aerosol fluid designed to lubricate chains and conveyors operating in moderate temperatures. Reserved…

LUBRICANT CONTAINING MOLYBDENUM DISULFIDE MOS2 Elevated pressures - High temperatures A synthetic lubricant with a…
Adapting to changes in the industry
IGOL's challenge for tomorrow is to keep on finding the right solutions.
More than ever, preserving manufacturer's guarantees is one of IGOL's priorities. That's why our online recommendations service is available:
Recommendations