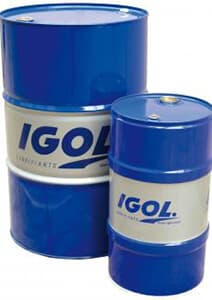 IGOSOLVE SC 4
Advantages
A chlorine, bromine and glycol ether-free formulation specifically developed for conventional degreasing, where the operations require a high evaporation speed. Maintenance degreasing operations. Cleaning machinery, transfer belts, mechanical components and power transmissions. Flash point > 36°C.
Packaging
Discover other products
A biodegradable, renewable plant-based tar removal agent. High tar dissolving capacity. Easy-rinse, low volatility.
A multi-purpose, multi-support detergent usable either for manual or mechanised cleaning. Forms an oily foam, even at low ...
grades 32 à 100, grades 32 à 100
PAO-based synthetic oils for rotary and alternating air compressors in very tough applications. Extended oil change ...
Adapting to changes in the industry
IGOL's challenge for tomorrow is to keep on finding the right solutions.
More than ever, preserving manufacturer's guarantees is one of IGOL's priorities. That's why our online recommendations service is available: