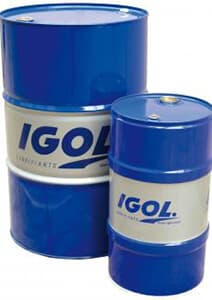 Probeol Vibroline

Advantages
A mould release agent featuring rapid biodegradability, developed for the prefabricated concrete parts industry: vibrated concretes, wooden or metal moulds and forms. Contains plant oils giving it good lubricity properties. Its use creates a highly effective separation layer - even in complex modelling or section surface finishes - which facilitates part mould release, in particular for deferred mould release applications. Rapidly biodegradable (> 90% within 21 days), non-toxic (water pollution class 0).
Discover other products
A biodegradable lubricating grease made from a lithium and calcium soap base, synthetic esters and plant oils. Features a ...
000-00-0, 000-00-0
A biodegradable grease for low temperatures and bearings, enabling eco-friendly greasing operations. Formulated based on ...
Adapting to changes in the industry
IGOL's challenge for tomorrow is to keep on finding the right solutions.
More than ever, preserving manufacturer's guarantees is one of IGOL's priorities. That's why our online recommendations service is available: