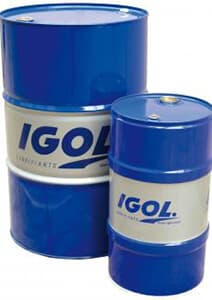 Probeol LR MPG

Advantages
A new-generation, biodegradable coolant for vehicle cooling circuits. Monopropylene glycol-based, it is free from amines, nitrites, borax and phosphates. Protects your cooling circuit against the formation of deposits, thanks to anti-scaling and anti-corrosion additives. Also protects your engine from freezing, down to -25°C, and ensures it can start in any weather, thereby providing better efficiency. Miscible and compatible with products approved by European manufacturers, as well as type D.
Packaging
Discover other products
An agricultural sprayer antifreeze, it is used to protect spraying equipment from winter temperatures down to -35°C ...
A wash fluid aimed at cleaning vehicle windows and windscreens. Contains ethyl alcohol derived from beetroot, wheat or sugar ...
Adapting to changes in the industry
IGOL's challenge for tomorrow is to keep on finding the right solutions.
More than ever, preserving manufacturer's guarantees is one of IGOL's priorities. That's why our online recommendations service is available: