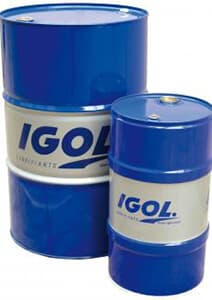 MARINE GEAR MC HP
Advantages
A special oil for the Mercruiser base. Thanks to its extreme pressure additives, MARINE GEAR MC HP possesses a higher filling capacity. MARINE GEAR MC HP offers excellent corrosion protection, and can be used under the most extreme temperature conditions.
Packaging
Discover other products
A mineral oil specially designed for outboard engine propellor boxes. Prevents premature gear wear and chattering during ...
A ready-to-use coolant, really top-of-the-range, high-performance, versatile, and fully compatible with all coolants and ...
A new-generation high-performance additive usable for treating fuel in any diesel engine vehicle.
Adapting to changes in the industry
IGOL's challenge for tomorrow is to keep on finding the right solutions.
More than ever, preserving manufacturer's guarantees is one of IGOL's priorities. That's why our online recommendations service is available: