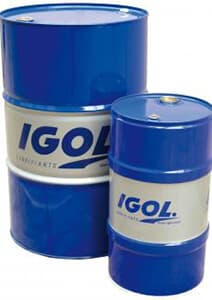 Igolmix
Advantages
A ready-to-use coolant, really top-of-the-range, high-performance, versatile, and fully compatible with all coolants and antifreezes on the market. Enables initial and long-lasting treatment of the cooling circuit (if used as a spare) against corrosion and other surface attacks. Protects the cylinder head and cylinder block from overheating, which destroys surfaces by corrosion, erosion and cavitation perforation. Combats foaming causing leaks via the radiator or tank cap pressure valves. Miscible with all coolants on the market, including type D fluids.
Packaging
Discover other products
90
A special oil for the Mercruiser base. Thanks to its extreme pressure additives, MARINE GEAR MC HP possesses a higher ...
A mineral oil specially designed for outboard engine propellor boxes. Prevents premature gear wear and chattering during ...
A new-generation high-performance additive usable for treating fuel in any diesel engine vehicle.
Adapting to changes in the industry
IGOL's challenge for tomorrow is to keep on finding the right solutions.
More than ever, preserving manufacturer's guarantees is one of IGOL's priorities. That's why our online recommendations service is available: